The Dutch Pavilion at the 59th International Art Exhibition – La Biennale di Venezia was officially opened on Thursday 21 April by Director-General Barbera Wolfsenberger. The Dutch entry, When the body says Yes, is a new video installation by melanie bonajo in which the artist, filmmaker, sexological bodyworker, somatic sex coach and educator, cuddle workshop facilitator and activist reflects on the meaning of touch and intimacy.
When the body says Yes follows a group of people as they share intimate stories and engage in workshops and social touch experiments in their journey towards their personal and collective harmony. The film is presented within an immersive soft sensual shaped and colour-filled landscape, designed by bonajo in collaboration with scenographer Théo Demans. Commissioned by the Mondriaan Fund, the Dutch public fund for visual arts and cultural heritage, and curated by Orlando Maaike Gouwenberg, Geir Haraldseth and Soraya Pol, the installation is part of the artist's ongoing research into the status of intimacy in a world bonajo experiences as  increasingly alienating and commodity-driven. For bonajo, consensual touch can be a powerful remedy for what the artist considers the modern epidemic of loneliness.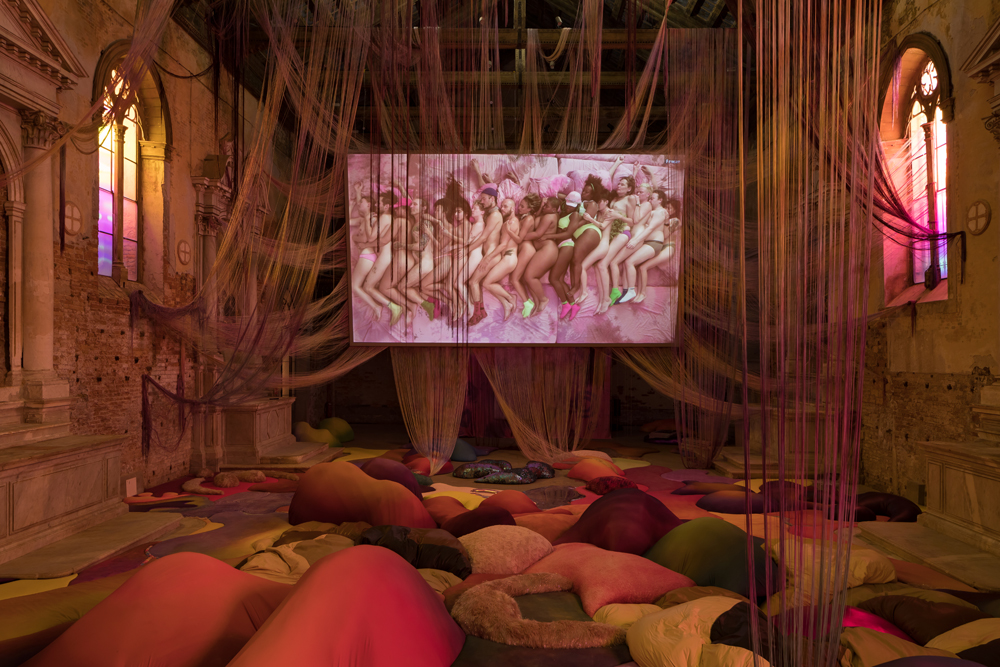 melanie bonajo: "To learn how to feel a 'Yes' and how to feel a 'No' in the body is one of the basics of somatics. Through trust-building, creating safe spaces, restoring dignity in oneself, and feeling our bodies, we can learn what embodied consent feels like. In When the body says Yes a group of international gender queer people expand on sexuality beyond the western perspective on what our genitals mean to us and others and on self-expression as a healing modality. Do you know the sensational dimensions of your No? How do you feel when your body says Yes?"
Eelco van der Lingen, Director of the Mondriaan Fund: When the body says Yes dates from before the Covid-19 pandemic, a mentally difficult period in which people were continuously told to keep their distance from each other. For many, this was a tough task in already anxious times. Now that we're starting to put the pandemic behind us, we have the opportunity to rethink how we want to deal with intimacy and interpersonal relationships. In the presentation bonajo offers us an alternative perspective on this in which mutual respect is at the core of an approach away from ingrained, obsolete, and increasingly dominant patterns.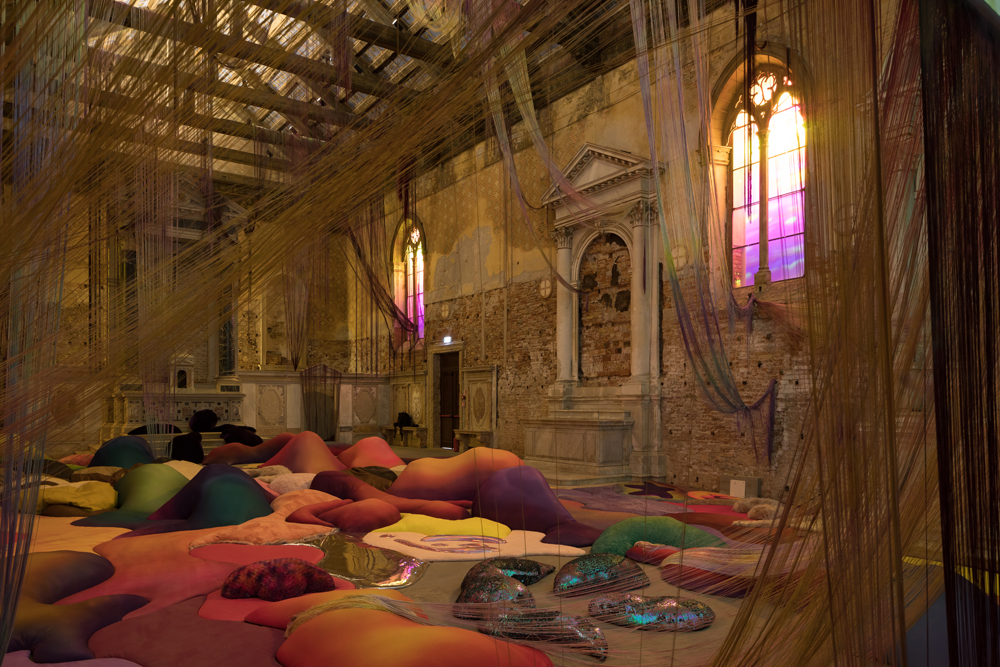 One-off Location Dutch Pavilion
For the Biennale Arte 2022, the Mondriaan Fund decided to break with tradition and present the Dutch entry at a different location, the Chiesetta della Misericordia of Art Events, a deconsecrated 13th-century church in Cannaregio. The Mondriaan Fund meanwhile invited Estonia to use the Rietveld Pavilion for the current edition of the biennale.
The exhibition is open to the public from 23 April – 27 November 2022.