The Johannes Vermeer Award is the Dutch state prize for the arts and consists of a sum of € 100,000. The winner can spend this sum on a special project within his or her field of work.
The Johannes Vermeer Prize 2022 has been awarded to Arnon Grunberg. The Dutch State Prize for the Arts was awarded on 16 November 2022 by Gunay Uslu, State Secretary for Culture and Media.
This year, the jury consisted of Andrée van Es (chair), Pierre Audi, Romana Vrede, Hicham Khalidi and Sjeng Scheijen.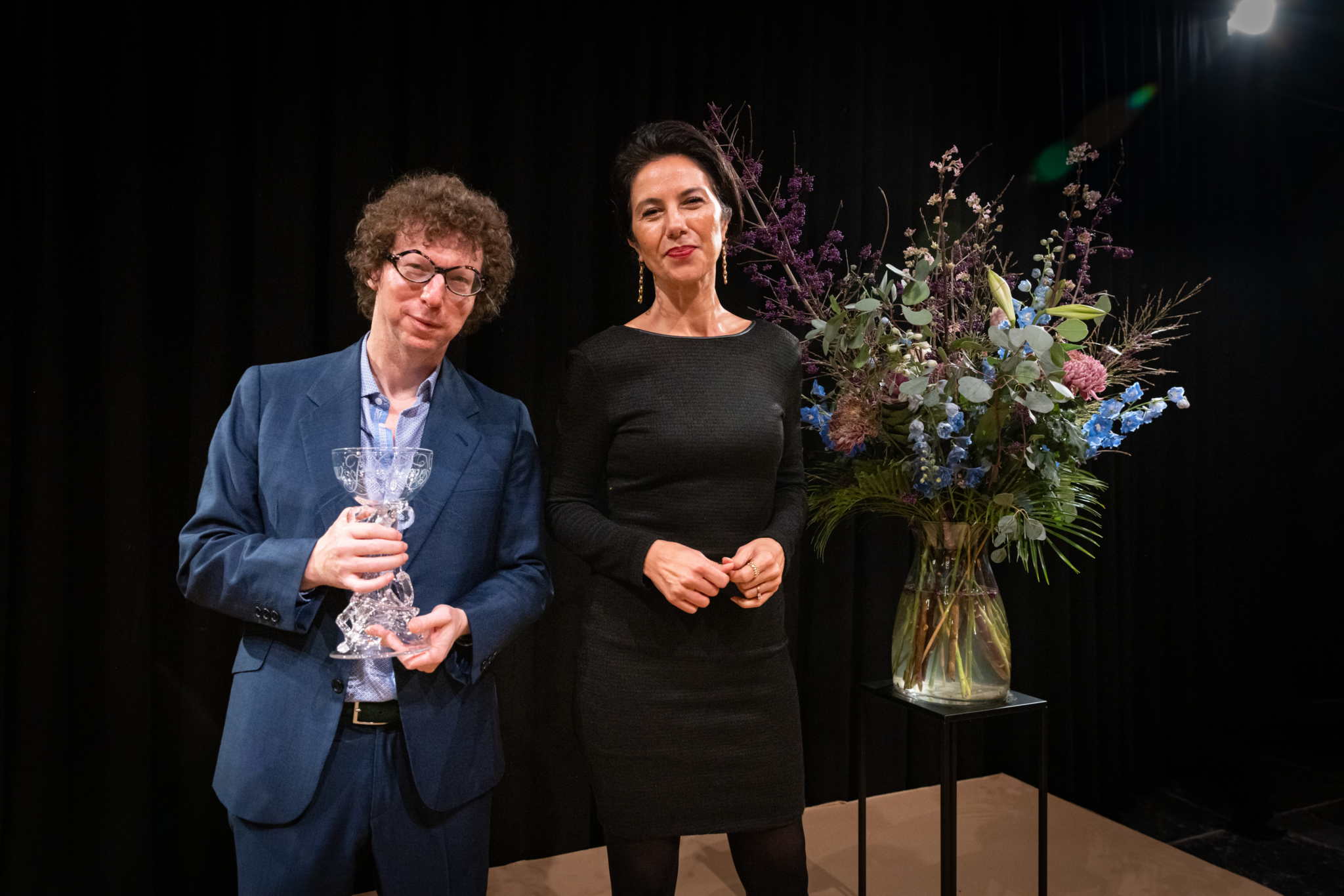 Former recipients
Former recipients of the award include Natasja Kensmil, Rineke Dijkstra, Ivo van Hove, Janine Jansen, Iris van Herpen, Steve McQueen, Michel van der Aa, Irma Boom, Rem Koolhaas, Marlene Dumas, Erwin Olaf, Alex van Warmerdam and Pierre Audi.