The Johannes Vermeer Award is the Dutch state prize for the arts and consists of a sum of € 100,000. The winner can spend this sum on a special project within his or her field of work.
The Johannes Vermeer Award 2023 goes to mezzo-soprano Tania Kross. The jury has nominated her unanimously. Kross receives the award for her leading international singing career and the innovative way in which she makes opera widely accessible, and also for how she appeals to, connects and inspires a diverse audience. The State Prize for the Arts, established by the Ministry of Education, Culture and Science, was presented on Monday, 20 November 2023 at Felix Meritis in Amsterdam by Gunay Uslu, State Secretary for Culture and Media.
This year, the jury consisted of Marise Voskens (chair), Margot Dijkgraaf, Afaina de Jong, Hicham Khalidi and Bas Kosters.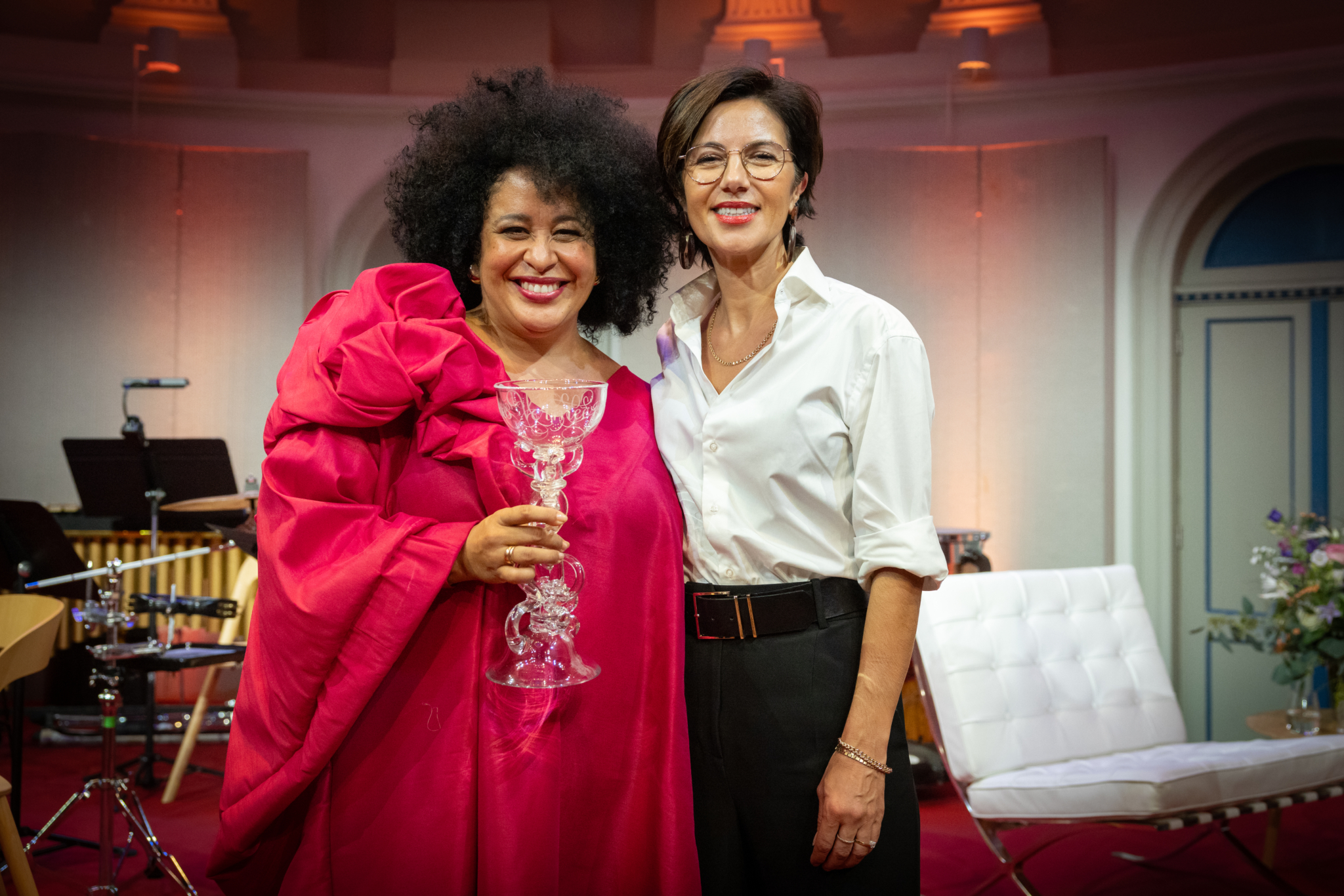 Former recipients
Former recipients of the award include Natasja Kensmil, Rineke Dijkstra, Ivo van Hove, Janine Jansen, Iris van Herpen, Steve McQueen, Michel van der Aa, Irma Boom, Rem Koolhaas, Marlene Dumas, Erwin Olaf, Alex van Warmerdam and Pierre Audi.