Visual artist Jonas Staal was today presented the Prix de Rome Visual Arts 2023 by Gunay Uslu, State Secretary for Culture and Media. Queen Máxima was in attendance at the awards ceremony. Staal won this year's award for the video study Empire's Island. The artist will receive a € 40,000 contribution and the opportunity to participate in a residency of his choice. The Prix de Rome is an incentive award for talented visual artists who convincingly offer new insights into the visual arts in the Kingdom of the Netherlands, and contribute notably to its development.
The jury has decided to award the Prix de Rome Visual Arts 2023 to Jonas Staal because of "his uncompromising and layered approach as well as the solid quality of his work. They have great admiration for the way in which Staal has stepped out of his comfort zone with Empire's Island. "The jury notes that the artist is taking a new step in his practice with Empire's Island. Furthermore, they praise how Staal criticizes his own position and "increasingly questions his own medium in an artistic way."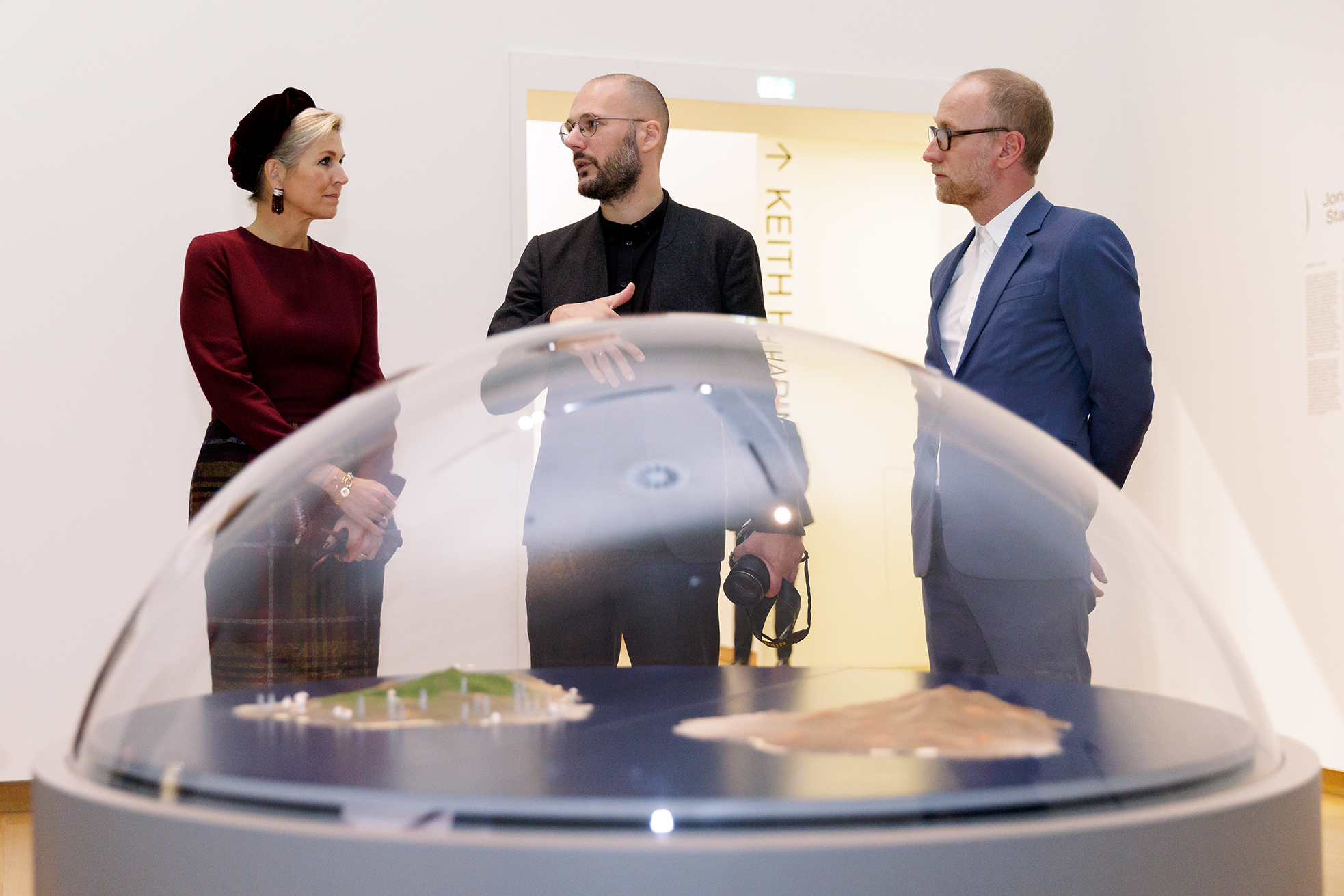 The installation Empire's Island by Jonas Staal is a video study which not only tells the story of Ascension Island, but also explores the consequences of the capitalist sovereign power described as 'Empire'. Empire's Island contains recognizable elements from the documentary genre, like a voice-over and illustrative graphical elements supporting the narrative about Ascension Island. At the same time it is also a conceptual work that expresses criticism on the documentary form. "The work challenges visitors to constantly question what they are actually looking at. This makes us aware of how easy our own gaze can be misled," says the jury.
Empire's Island contains a multitude of ideas and many specific references. These references are sometimes easy to find, but may also concern clues and jokes that are hidden, like easter eggs. But even without grasping these specific references, in the opinion of the jury the work is able to firmly hold its own. "This is because Staal's work can be interpreted in many different ways. Depending on the spectator's knowledge of the specific subject matter and Staal's practice, the work can be accessed via various levels."
Josefin Arnell, Ghita Skali and Michael Tedja were also nominated for the Prix de Rome 2023. The jury sees four artists respond to social issues, but from highly personal perspectives and using decidedly distinctive forms. The jury praises the great efforts made by all nominees in the short period of time, but would like to have seen more experimentation.
All finalists were assessed based on their oeuvre to date and new work produced during a five-month work period. The new works are on display until 3 March 2024 at the Stedelijk Museum Amsterdam, in the dedicated Prix de Rome exhibition.