Soft Copy Hard Copy – Ritme van Amsterdam in fotoboek Stephan Keppel
Stephan Keppel
Visit website
Grant: Publication Year granted: 2021
Kunstenaar Stephan Keppel bouwt zijn fotoboeken op als bouwwerken, een ode aan het ritme van de stad. Zijn nieuwste boek 'Soft Copy Hard Copy' brengt Amsterdam in beeld. De stad wordt zichtbaar in fragmenten: de luiken voor ramen, de patronen van metselwerk, een dubbelgeklapt matras bij het afval, graffiti onder de brug. Keppel zoomt in op de randen van de openbare ruimte en de architectuur, vaak in scherpe zwartwit contrasten. Soms springt een kleur naar voren. Eigen foto's gaan samen met archiefbeelden en op straat gevonden documenten, die door Keppel worden gerecycled. Met speciale inkten, scanners, printers en papiersoorten bouwt hij in zijn studio, zoals hij zegt, 'een nieuwe stad in inkt'.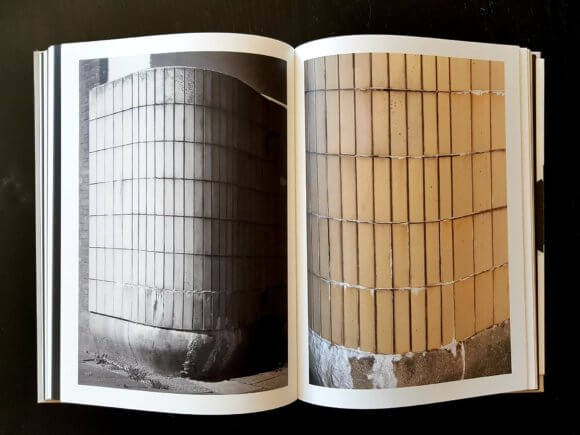 Voor 'Soft Copy Hard Copy' werkte hij samen met grafisch ontwerper Hans Gremmen en uitgeverij FW:Books. Het Mondriaan Fonds verleende een bijdrage Publicatie. Het boek over Keppels eigen woonplaats Amsterdam is het vierde in een rij veelgeprezen boeken, die ook wel 'stadssymfonieën' worden genoemd. Eerdere publicaties gingen over Den Helder (Reprinting the City), Parijs (Entre Entree) en New York (Flat Finish).
Bij Enter Enter, a Space for Books aan de Nieuwe Herengracht in Amsterdam, heeft Keppel een expositie met installaties rond het nieuwe boek ingericht. Hij maakte een index van Amsterdam in twee en drie dimensies: met bouwmaterialen en foto's daarvan, archiefstukken en teksten over de foto's of fragmenten van de stad. Het is werk-in-uitvoering: op de website laat Enter Enter via foto's de veranderingen zien die Keppel aanbrengt. De mantra van bouwen en slopen speelt erin door, eigen aan de stad. Zodra de coronaregels het weer toestaan gaat de tentoonstelling open voor publiek.
Soft Copy Hard Copy van Stephan Keppel, vormgeving Hans Gremmen, is te bestellen via de website van FW: Books. Er is tijdelijk een speciale editie van het boek verkrijgbaar met een unieke print. De tentoonstelling bij Enter Enter wordt vanwege de lockdown verlengd.