Khalidi and Martens' proposal is to involve CATPC in the Dutch entry. An extensive international committee has advised the Mondriaan Fund board to further develop this idea into an internationally relevant presentation. The joint plan by Martens, Khalidi and CATPC will be open to the public from 20 April 2024 at the Rietveld Pavilion in Venice and simultaneously at the White Cube – previously established by Martens and CATPC – in Lusanga, the Democratic Republic of Congo (DRC). This Dutch entry will therefore consist of two presentations that are directly mirrored and connected.
Martens and Khalidi plan to use the Dutch entry for a presentation by CATPC and elaborate on the story behind this choice. Khalidi and Martens will support the collective with the presentation at the Rietveld Pavilion.
Ced'art Tamasala on behalf of CATPC:
'We're looking forward to telling our story in Venice 2024. The opportunity to now pair a white cube on a plantation with one at the summit of the art world allows for a direct look into these two worlds and into the inequalities between them. Meaningful and sincere reflections will be produced from these different, but related, realities coming together. Through this presentation, we will come to the final stage of our collective journey into truths that deserve to be shared.'
One of the themes of the presentation is restitution. This contemporary theme will be highlighted in various ways, in the hope of contributing to the discourse on colonialism in the (international) art world. For this reason, in addition to the mirror presentation, the Dutch entry intends to organise events that will provide space for conversations about this issue.
Eelco van der Lingen, director of the Mondriaan Fund and commissioner:
'We are delighted that this presentation will soon be exhibited in both Venice and Lusanga on behalf of the Netherlands. It will allow everyone to witness the next step of CATPC and Martens' work. The issue of colonial relations, which also affects Martens' work, is indisputable. Together with CATPC members, Khalidi and Martens will explore how we, without denying this issue, can work towards a better understanding and a new future. Restitution will be a major theme of the presentation. This is a topical issue within the global heritage sector and within a broader debate about coloniality. It is essential to have a conversation about this and I am happy that we can contribute to it on a big stage.'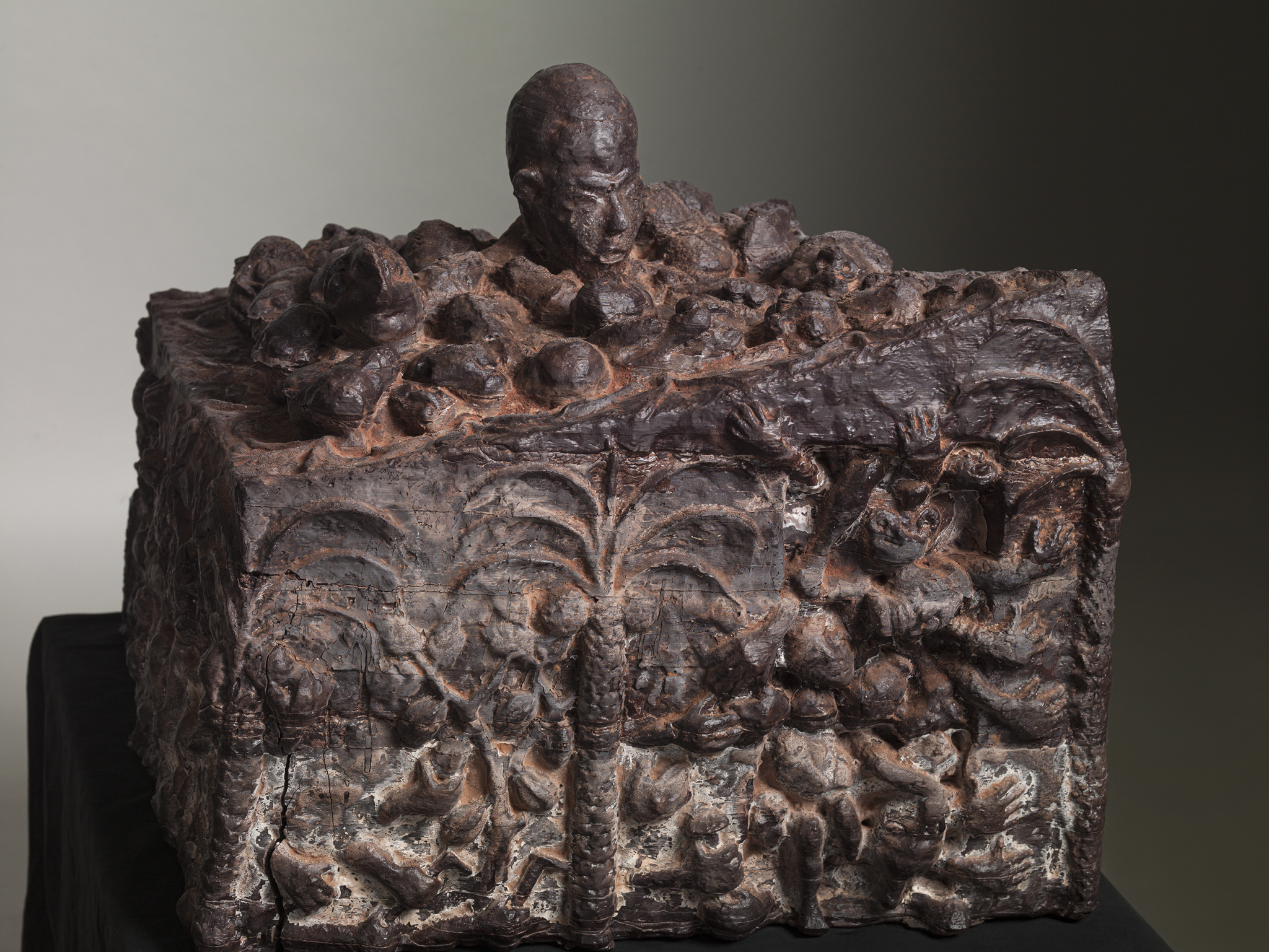 Advisory Committee
To arrive at a good choice for a submission, a special advisory committee was set up and asked to assess five different proposals. Among other things, the advisory committee considered the quality of the plan, the impact it will have on the international stage of the Venice Biennale and whether the plan will result in a new interpretation of the Rietveld Pavilion and the Dutch entry for the Venice Biennale. The committee members for the 2024 Dutch entry were: Raul Balai (visual artist & curator), Hendrik Folkerts (curator of contemporary art and head of exhibitions Moderna Museet), Fransizka Nori (director Frankfurter Kunstverein), Suzanne Swarts (director of Museum Voorlinden) and Fatos Üstek (curator & writer). Eelco van der Lingen (director of the Mondriaan Fund) was chairman.
About CATPC and Renzo Martens
Cercle d'Art des Travailleurs de Plantation Congolaise (CATPC) is an artist collective from Lusanga (DRC) and consists of twenty members. In 2017, CATPC and Renzo Martens opened the White Cube in Lusanga; a fully equipped arts centre. From here the CATPC members create their artworks. With the proceeds from their art, they have bought back 120 hectares of former plantations and are now transforming them into biodiverse nature.
About the Mondriaan Fund
The Mondriaan Fund, the public incentive fund for visual arts and cultural heritage, is responsible for the Dutch entry at the Venice Biennale. The presentation is funded from the international budget the Mondriaan Fund receives from the Ministry of Education Culture and Science.
Commissioner: Mondriaan Fund
Artistic team: Renzo Martens (artist / initiator), Hicham Khalidi (curator)
Artists: Cercle d'Art des Travailleurs de Plantation Congolaise (CATPC) consisting of René Ngongo Mateso, Lisette Mbuku Kimpala, Daniel Manenga Kibwila, Emery Muhamba, Jérémie Mabiala Masamba, Djonga Olongo Bismar, Matthieu Kasiama Kilapi, Ced'art Tamasala Kahungu, Irène Kanga Mapombo, Daniel Muvunzi, Jean Kawata Makanda, Blaise Mandefu Ayao, Huguette Kilembi Kanga, Olele Mulela Mabamba, Richard Leta Mihala, Muyaka Kapasa, Mira Meya, Tantine Mukundu, Athanas Kindendi, Philomène Lembusa, Charles Leba, Plamedi Makongote, Anti Leba, Exauce Kimbimbi, Alvers Tamasala Mbo, Alphonse Bukumba.